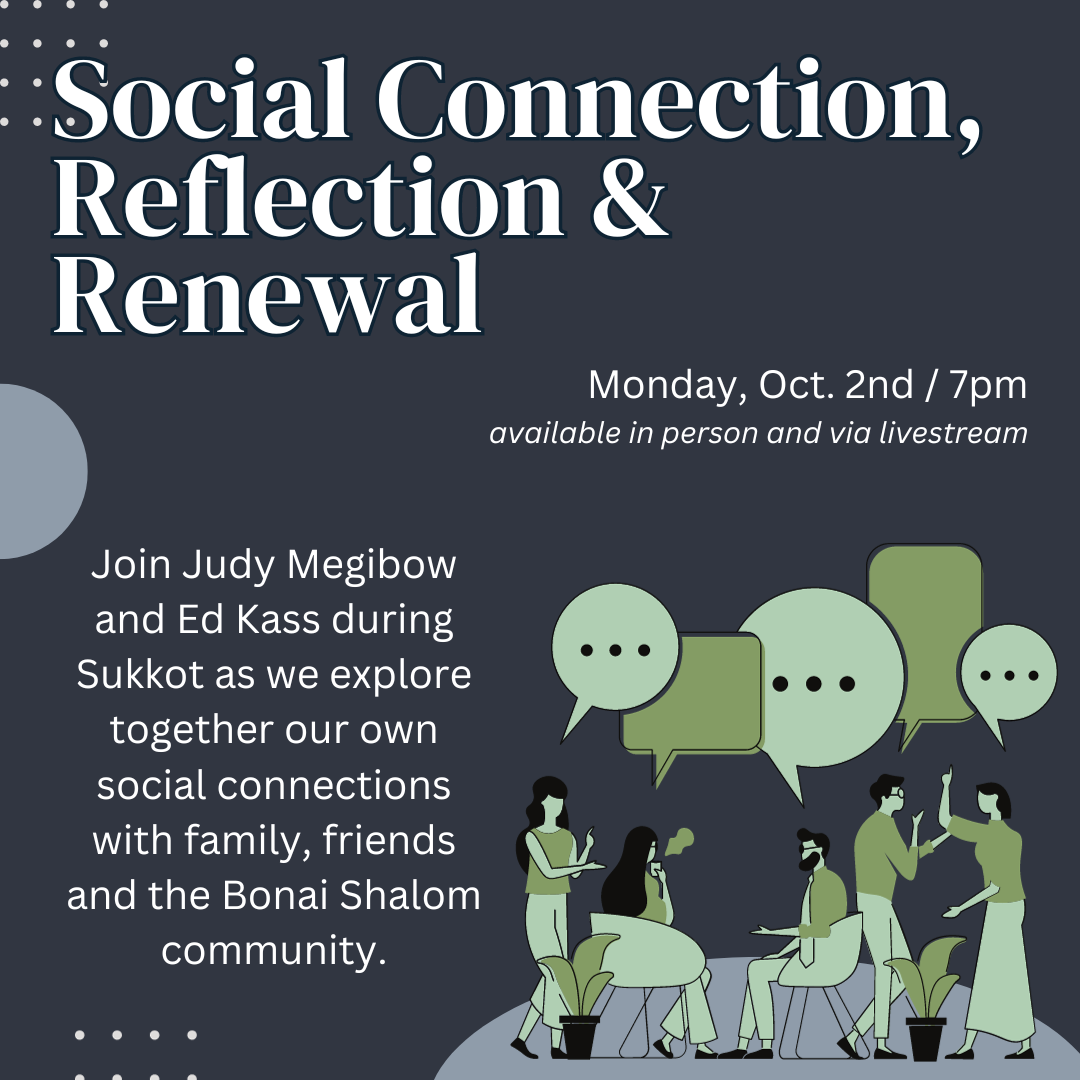 Social Connection, Reflection, & Renewal
Monday, October 23, 2023
•
8 Cheshvan 5784
7:00 PM - 8:30 PM
Bonai Sanctuary
We call ourselves "Am Yisrael" the people of Israel. In Beraishit 2:18, we read that "it is not good for man to be alone." Togetherness and community have always been an integral part of our story. Our tradition teaches us that the highest form of holiness is realized when we are in community.
Connectedness contributes to our sense of purpose and resiliency both as an individual and collective. Connections contribute to both our physical and mental health: increased longevity, stronger immune systems, faster disease recovery, and lower rates of depression and anxiety.
"Are my connections fulfilling? "
"What can I do differently this year to deepen my relationships?"
"Am I reaching out to others to help them feel part of our community?"
"How can I contribute to building community at Bonai?"
Join Judy Megibow and Ed Kass during Sukkot as we explore together our own social connections with family, friends and the Bonai Shalom community.
Please register using the form below!
Share Print Save To My Calendar
Wed, October 4 2023
19 Tishrei 5784
Wed, October 4 2023 19 Tishrei 5784